Years of no investment in the business left Crabtree & Evelyn looking outdated, with ageing e-commerce platforms, lack of presence on social media and branding that needed a serious refresh. After a change in ownership the company embarked on a digital transformation project.
The newly created in-house Experience team was tasked with delivering a new global mobile first e-commerce platform and a brand refresh that would make this quintessential British brand appeal to a younger customer base.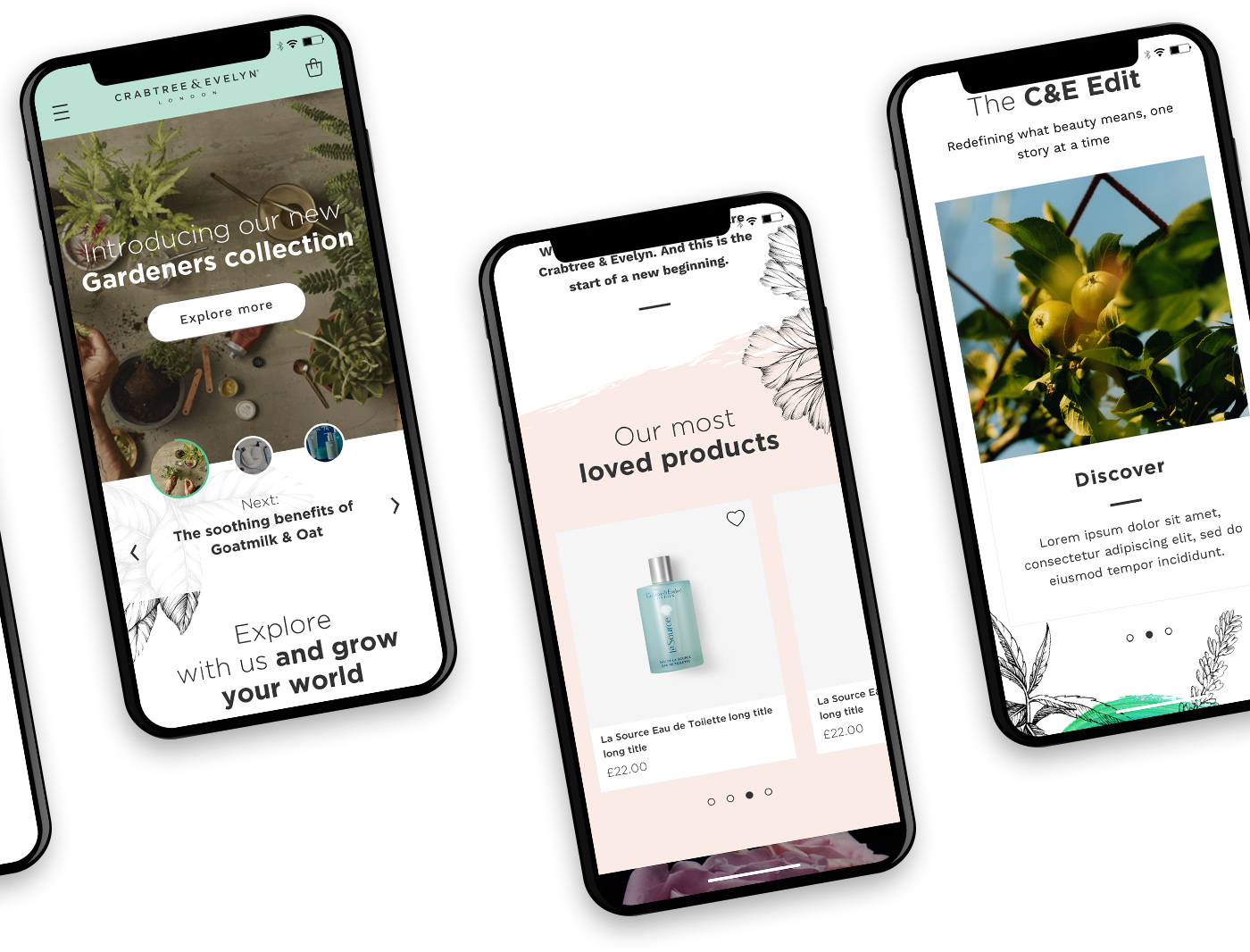 I was the design director on the project and oversaw it from its early stages all the way to delivery. I led the in-house digital design team and collaborated with our UX designers and external technical delivery partners. My responsibilities included; setting design direction, concepting and prototyping, working on UI and visual design of the site, liaising with design teams in other markets for training and creating all the localised content as well as involvement in testing and the launch of the platform.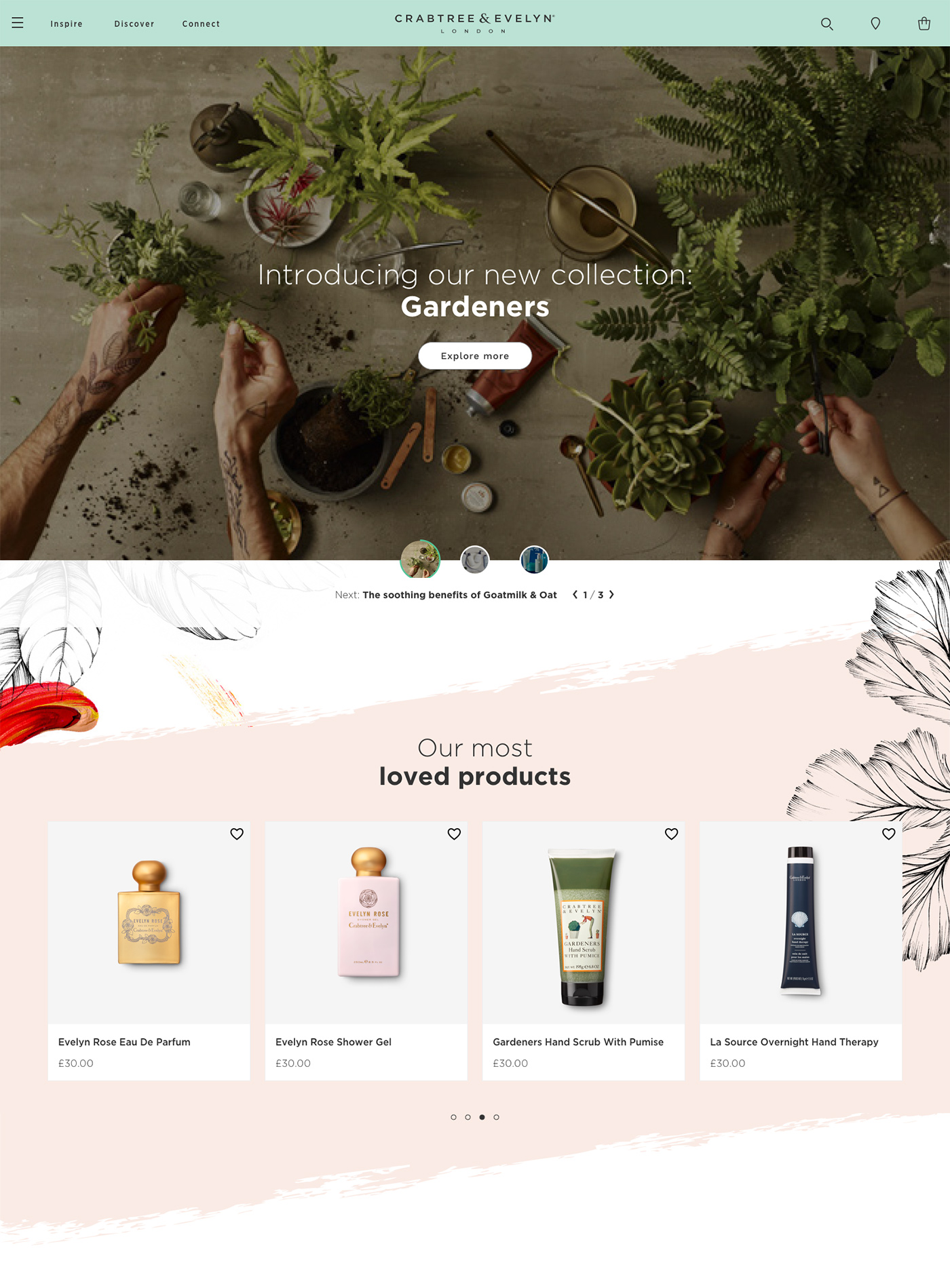 Our primary goal was to launch a new mobile first e-commerce platform in partnership with Salesforce Commerce Cloud. At the same time it was important we used this opportunity to refresh the identity of the brand and showcase its history, product quality and authenticity of its values.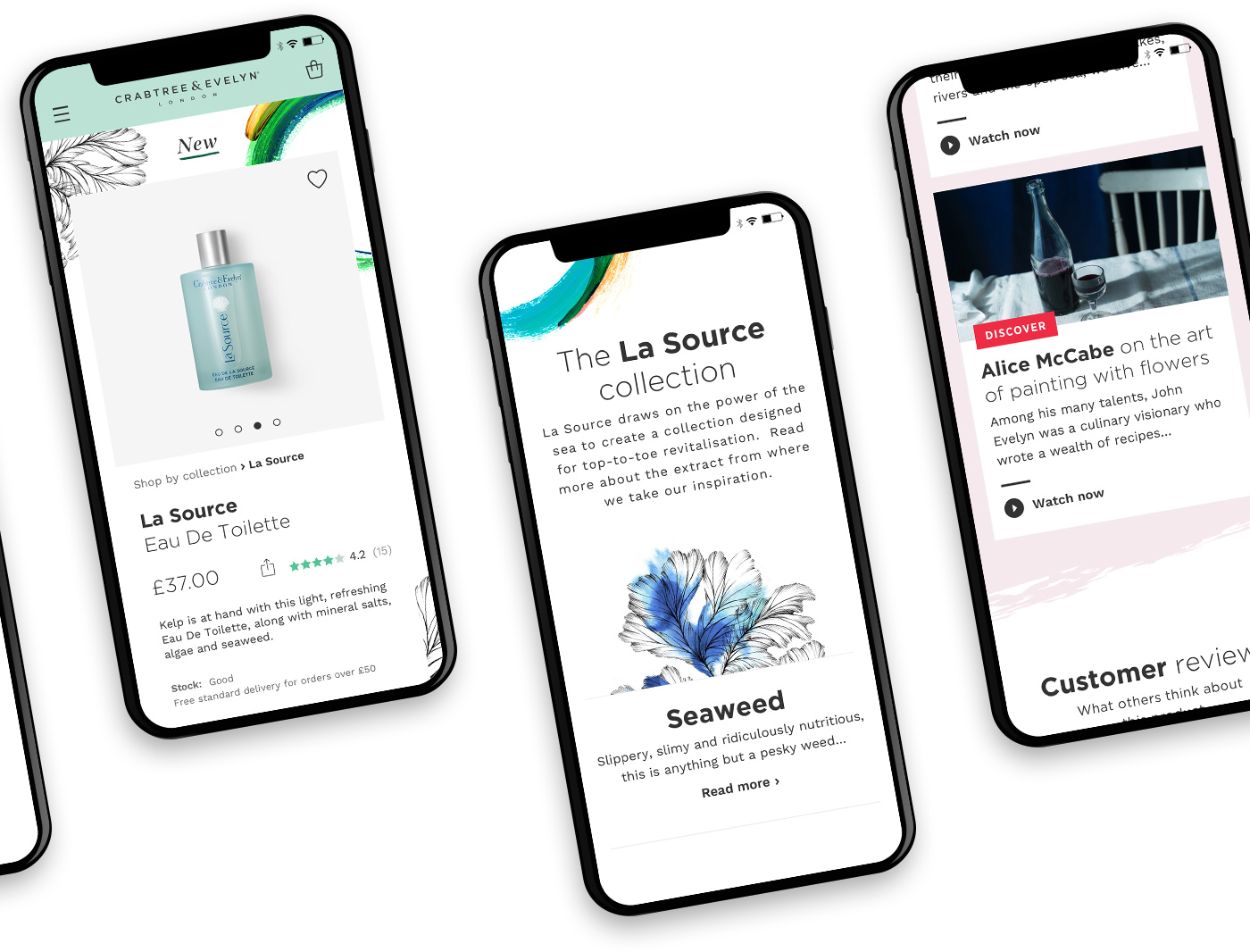 Define brand / Define design and photography direction / Design concepts / Agree on look and feel / Design proof of concept /User testing / Iterate designs / Design production / User testing /Accessibility sprint / Deliver a design system / A/B testing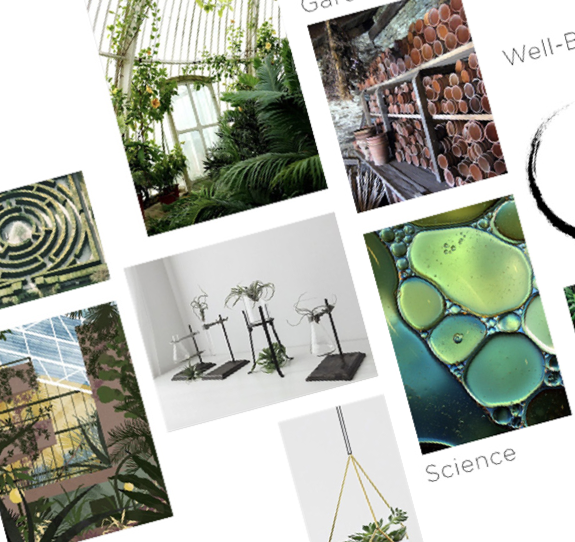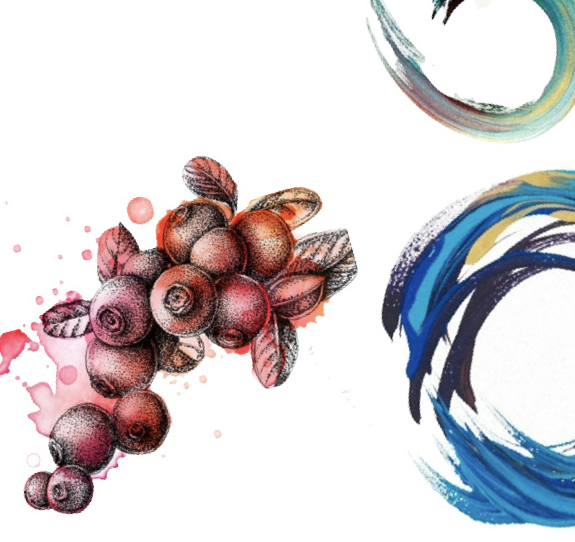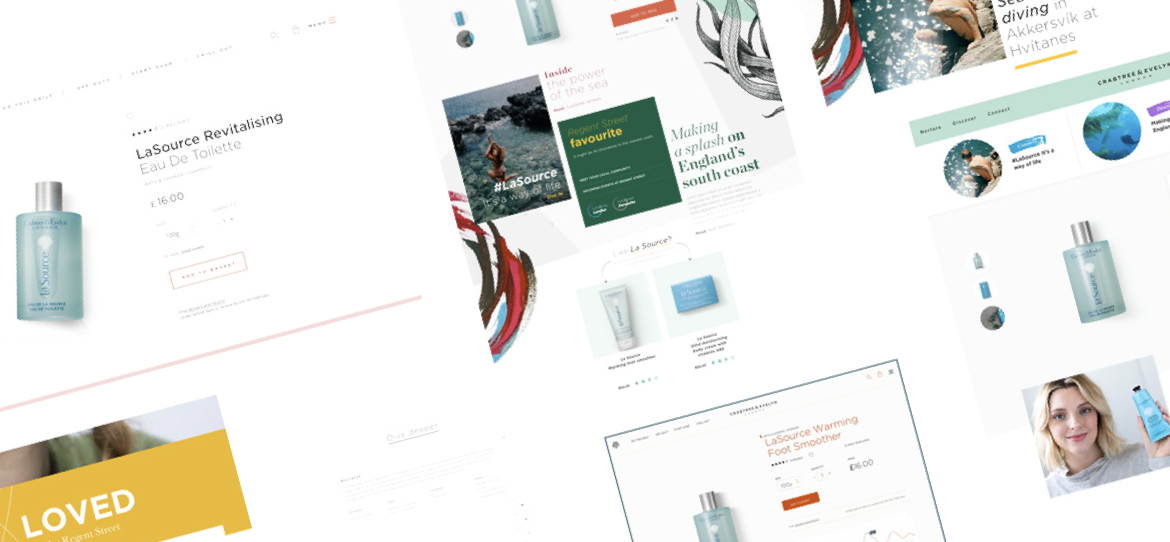 Changing tech partners mid-project / The biggest challenge we had on this project was a switch to a different tech delivery partner half way through the project. Originally the tech team was based in India but we then moved to a development team in Bulgaria, which meant after months of building a relationship with one team, we had to reset and restart. Also after a code review we discovered that huge parts of the site would have to be re-coded and as a result a lot of pages had to be re-designed and sections removed as the time left did not allow for the initial design to be re-developed and released.
Brand refresh / As this was a general transformation period for the company a new creative director and board members joined and decided to embark on a separate branding exercise planned to launch a year after the site went live. This meant our brand refresh work was only interim and we had to make sure the site itself could be re-skinned with the new brand once ready.