Finding their perfect car on VW's UK site was particularly difficult for a large number of customers who were not car savvy. The number of models, variants and options for each car were too many and confusing. Meanwhile the car configurator available on the site was too complex.
'My Perfect Volkswagen' was the answer to the above problem and became the industry's first needs-based car selector. With its use of quirky friendly language, photography and flat design, it simplifies the task of finding that new perfect car.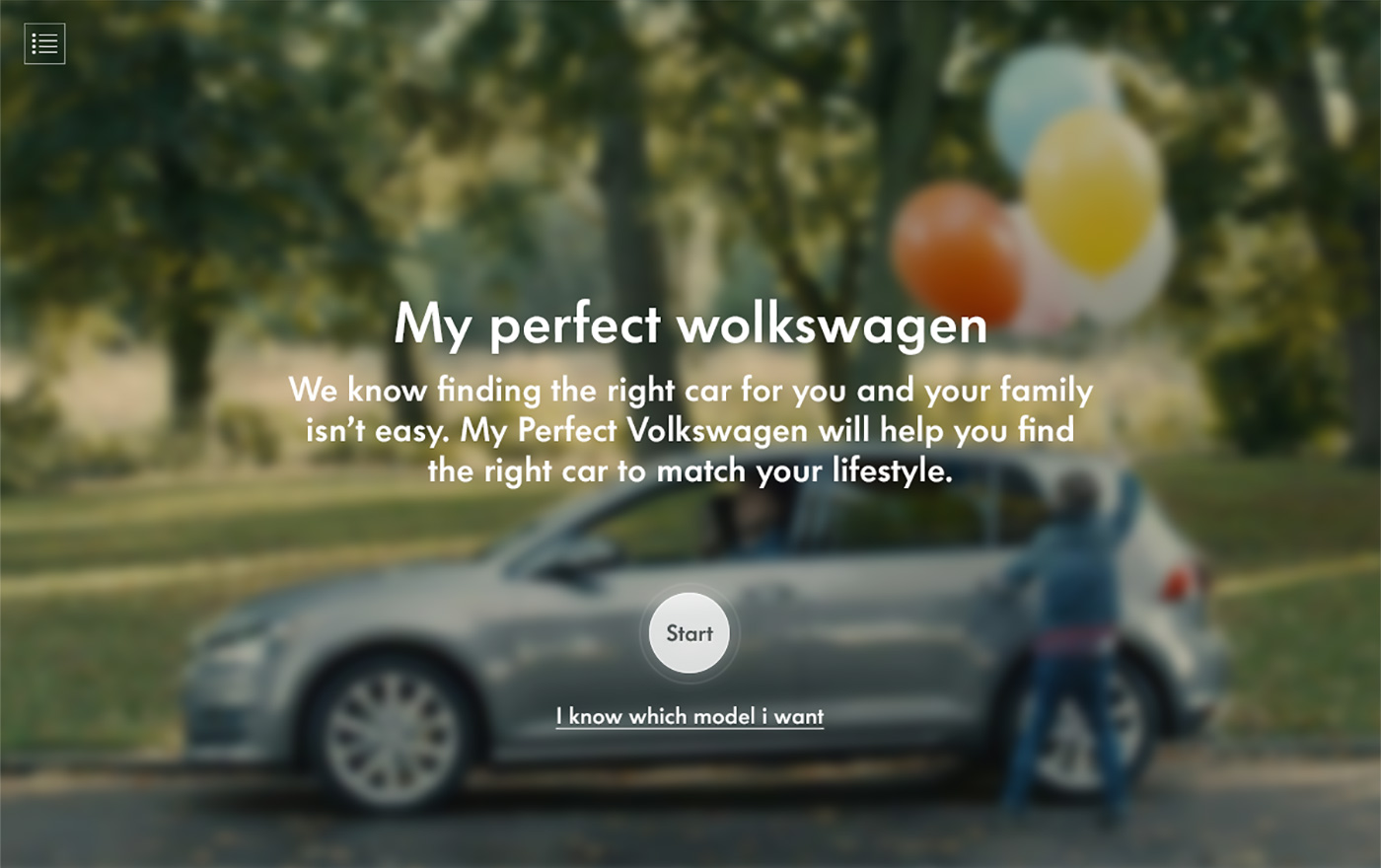 I was the end-to-end lead designer on the project. I worked on the initial concept & prototype and interaction design before moving into the look and feel, art direction and eventually executing the designs.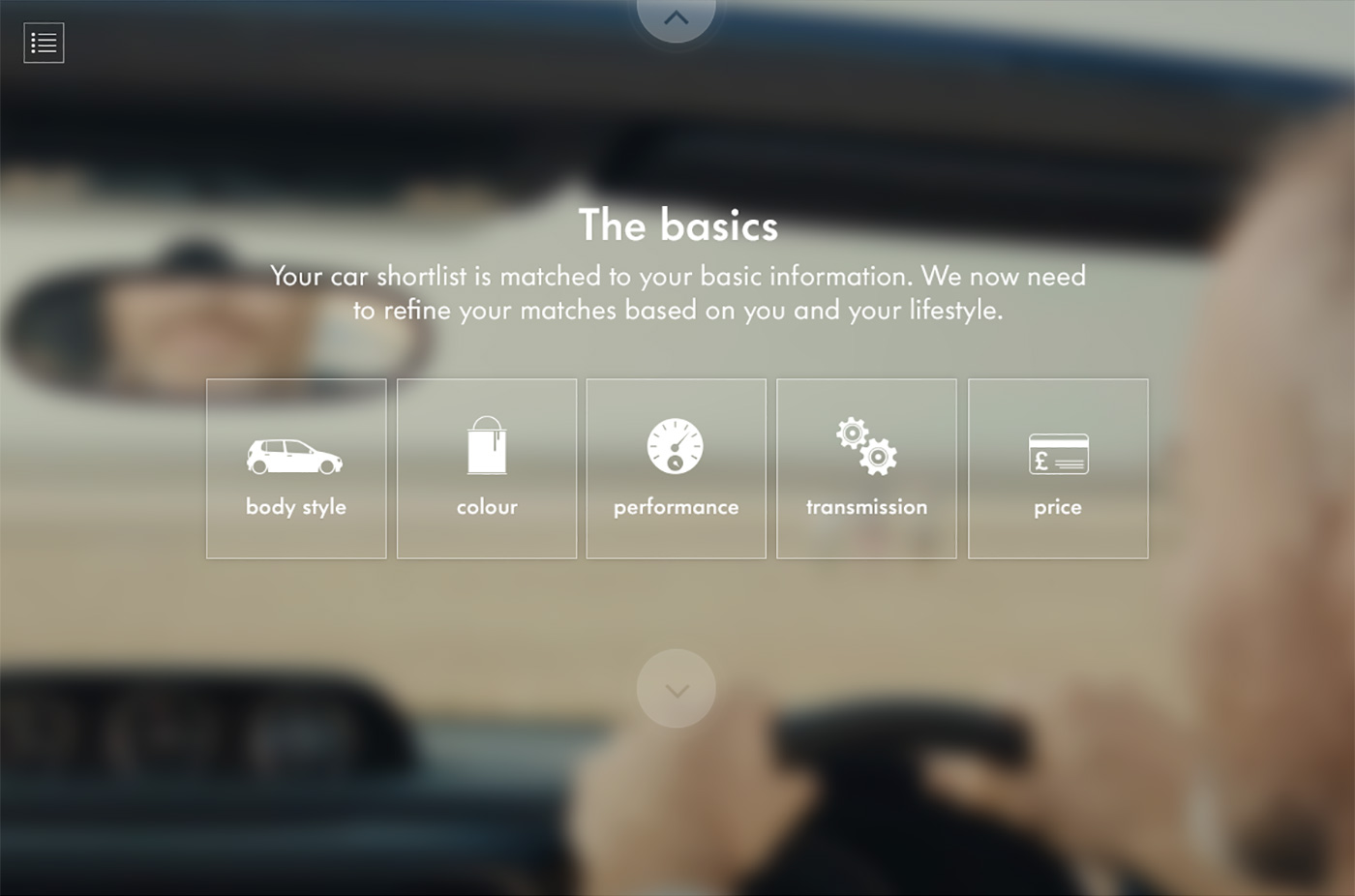 To create a simple to use tool which helped users find their perfect car by putting their needs at the centre of our thinking.
We acknowledged that not everyone is car savvy and instead we focused the concept on a few key points most people have in their mind when they start looking for a new car, such as colour, size, shape and why they need this car. This became a way of filtering down the car options available and eventually presenting the user with their best car matches.