At the end of Cannes Lions festival, the official website sees a surge in traffic with the majority of users spending time viewing videos from the event. Because of this, Ascential the organisers of the festival in collaboration with IBMix created Talks at Cannes - a cognitive video search platform.
IBM Watson Media ingests all the talk videos from the festival and allows users to search for content from the festival using natural language. The user is presented with the results ordered according to their relevance and see only the most useful scenes from each video. A personalised playlist is also created and the users are encouraged to watch more contextually relevant videos.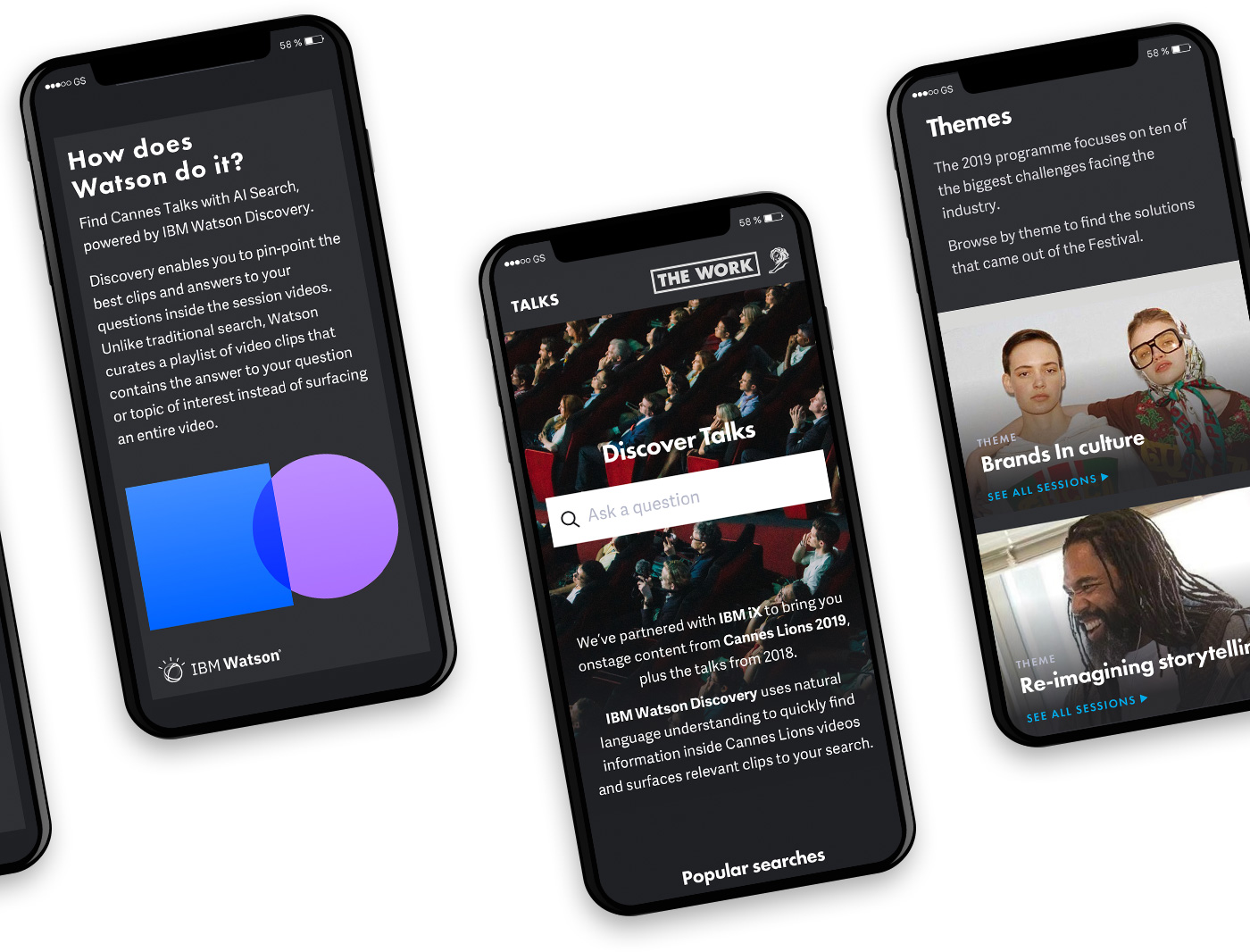 I was the lead end-to-end product designer on this project supported by a junior UX designer and we both reported to the Creative Director.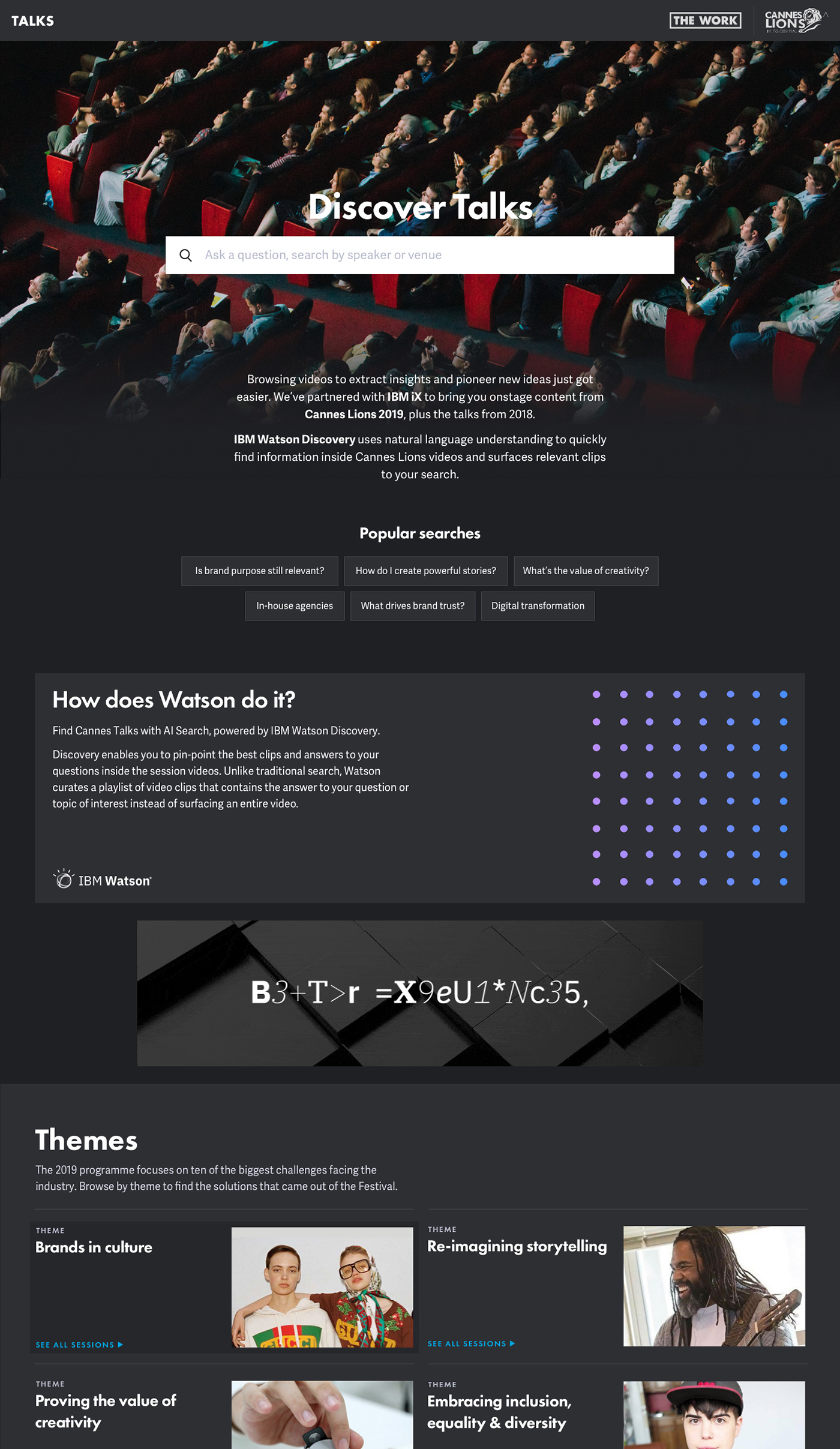 To design and launch the MVP in just over 8 weeks time and incorporate it into the existing content hub of the festival – The Work. We had to make sure the design language used was similar to that of The Work but distinct enough so users always knew which part of the site they were using.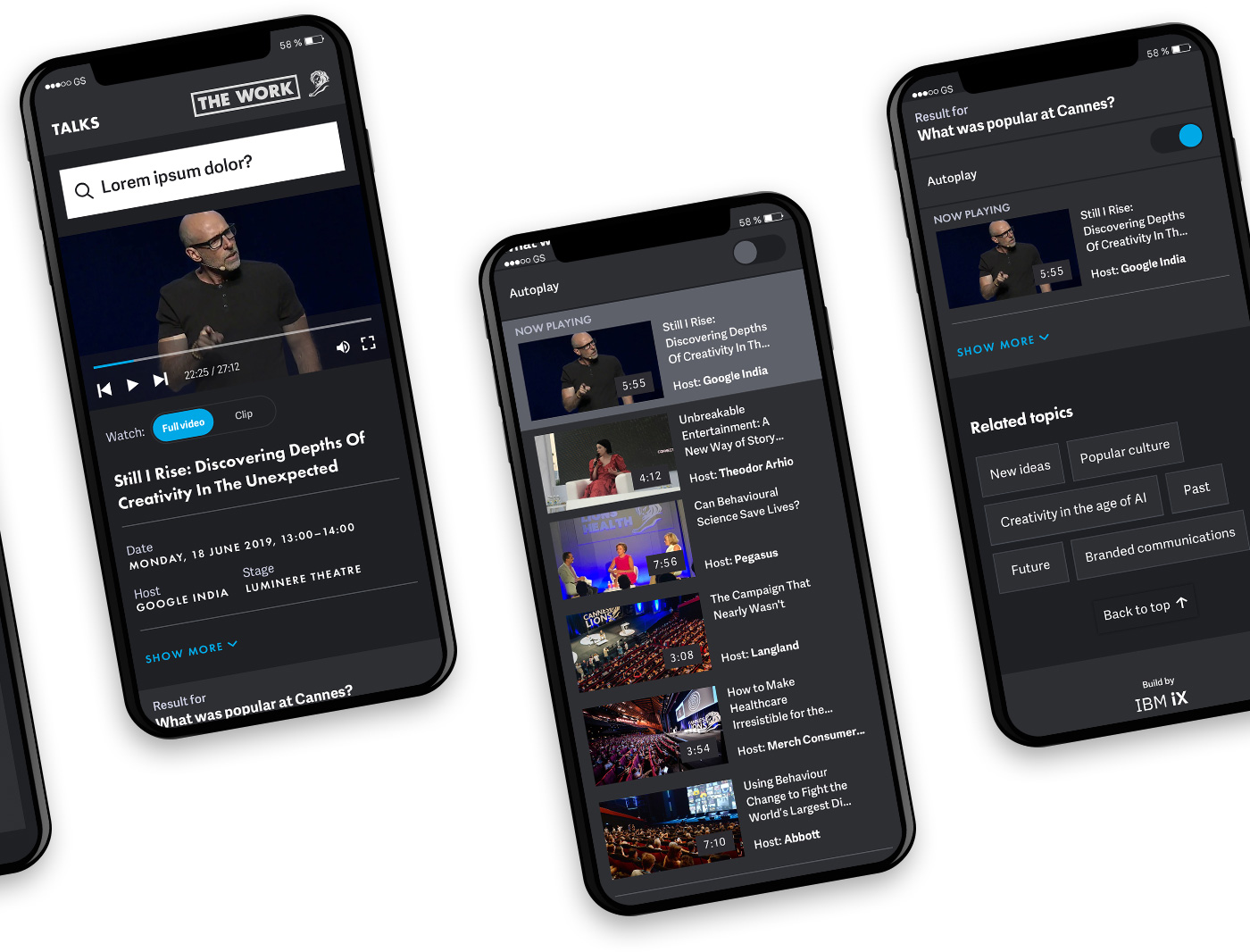 Understand how the site was used / Understand IBM Watson / Gather requirements / Power-user interviews / Sketch ideas / Create initial wireframes / Explore design language / Create a sub-brand / Refine wireframes / Design layouts / Create prototype / User testing / Evaluate / Implement changes / Design / Build / User test / Identify Improvements / Final design tweaks / Complete build / Launch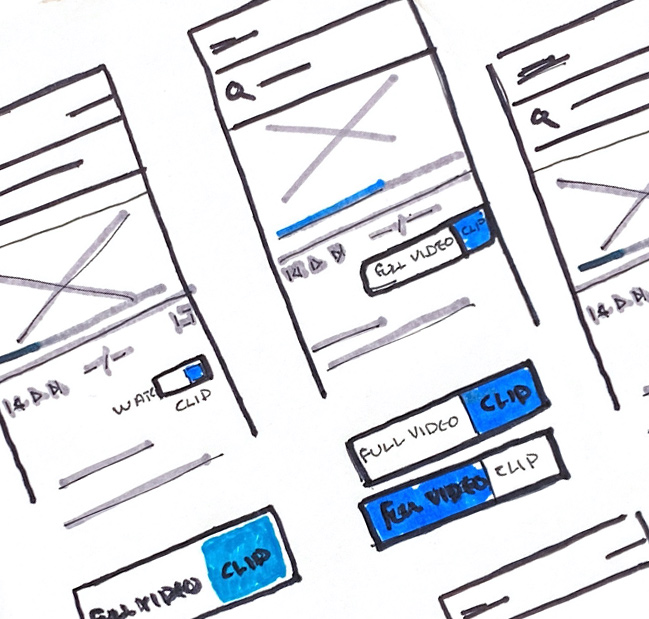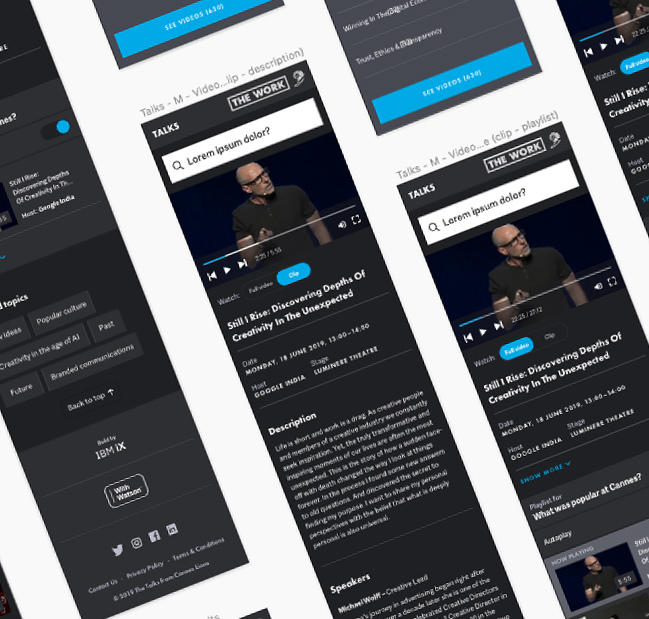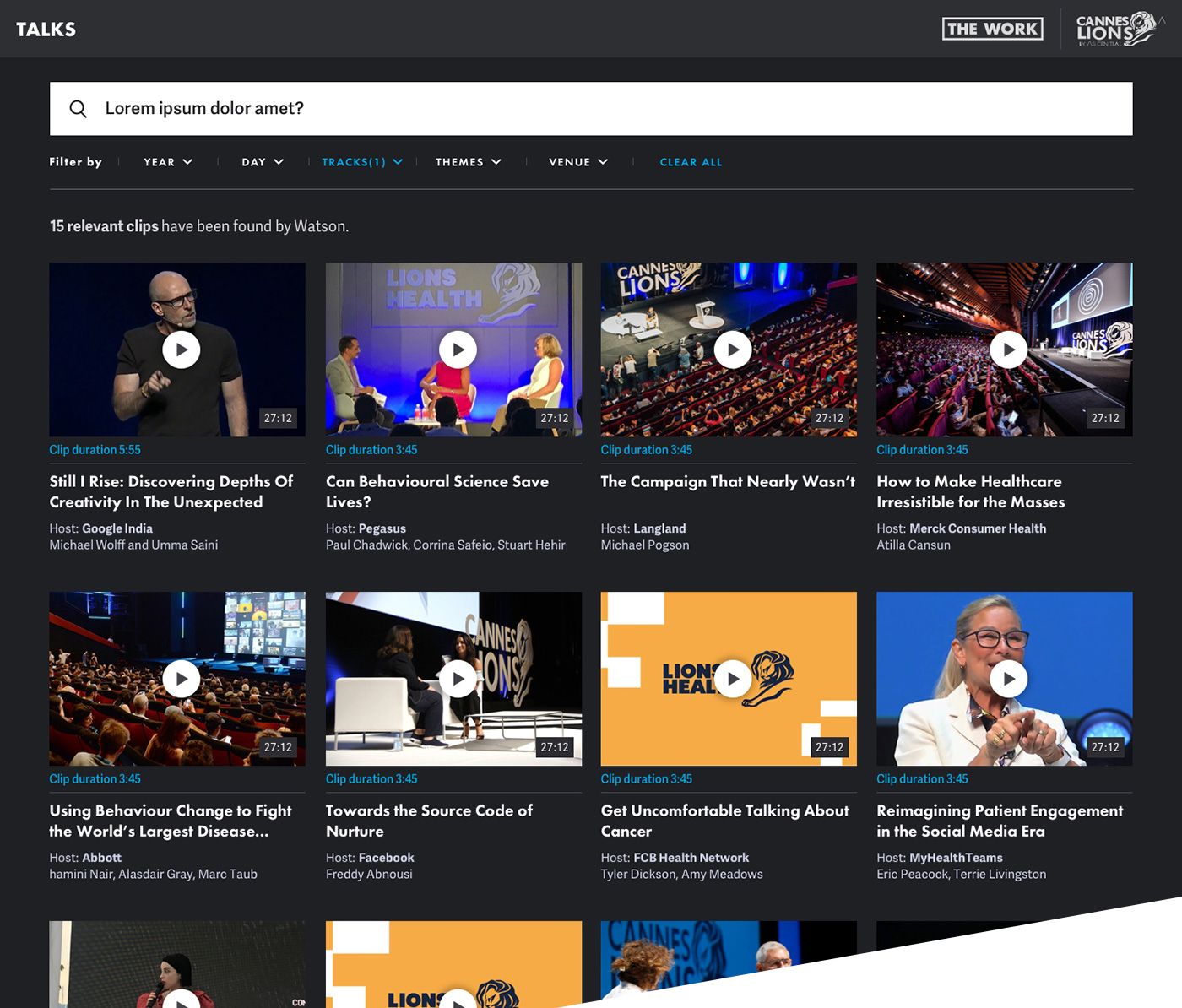 Too many stakeholders / The project's stakeholders with their varying business needs were pushing for all their logos to be prominently featured on the main navigation. The main nav already had to cope with the fact 'TALKS' was a sub-brand of content hub "The Work". In the early stages of testing we realised these two issues caused confusion to the users. We addressed that by prioritising which logos were going to be on the main header and which would move to the footer and we were able to convince our stakeholder to approve the solution by showing them a comparison of our user test results.
UI design specific to IBM Watson / At first glance the video player UI looked similar to the rest of that of "The Work" hub or that of other online video platforms our users might be familiar with. But the use of Watson Discovery introduced new UI elements such as toggles, contextually relevant video playlists and content filters unique to the Talks UI. We had three rounds of user testing in our attempt to make sure the features and their UI were intuitive to use and helped our users to fully take advantage of the improvements IBM Watson was bringing to the platform.